1990: B.A., History, University of Missouri, St. Louis.
1991: Law Clerk for the Hon. Dennis Doyle [Ret.], Judge of Circuit Bench for Monore County, then serving as States Attorney.
1992: Law Clerk, Traughber, Reitz. Morris, Ltd.
1993: Juris Doctorate, cum laude, Albany Law School.
1993: Admitted to the Justinian Society, which extends offers only those doctoral candidates obtaining Juris Doctor degrees summa cum laude, magna cum laude, or cum laude.
1993: Admitted New York Bar.
1996: Admitted to the Florida Bar.
1997: Authored series of guidelines for law enforcement published by Michie, detailing 4th, 5th and 6th Amendment law.
2007: Pizza Hut v. Richard Proctor, District Court of Appeal of Florida, First District.955 So. 2d637. Trial and appellate counsel.
2007: Admitted to the U.S. District Court for the Middle District of Florida.
2007: Admitted to the Maryland Bar.
2008. Admitted to the Balimore City Bar Association.
2013: Admitted to the U.S. Court for the District of Maryland.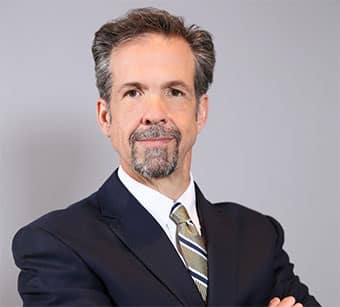 Client Review
"Eric Kirk was a great attorney to me. He settled my personal injury case in about 5 short months, and handled my complicated situation with professionalism and a great attitude. Eric handled everything with the insurance companies, and I didn't have to lift a finger. I am so grateful for the work Eric put in, and it won us my case! I would recommend Eric's firm to anyone in need of an awesome attorney. Thank you Eric!"
C. Delaney