Lyft Accident Lawyer Baltimore MD
If you sustained injuries in a Lyft accident, you may want to speak with a Baltimore, MD Lyft accident lawyer. You may be entitled to compensation for your losses. A lawyer can help you bring a timely claim and protect your rights.
Why You Should Hire a Lyft Accident Lawyer
Lyft and other rideshare services have made it easier and more convenient to get around. However, the increase in rideshare vehicles has also increased the amount of accidents on the road. If you have been in a Lyft accident, here are a few benefits of hiring a lawyer.
Lyft accidents are more complex.

Generally, Lyft and other rideshare accidents are more complicated than regular car accidents. Lyft accident cases frequently have multiple parties, such as the independent drivers, rideshare platform owners and insurance companies. An experienced Lyft accident lawyer will know who to hold accountable and help you navigate the complexities of your case.
A lawyer knows the true value of your case.

If you don't have knowledge of the legal system, you might not have an accurate estimate of your Lyft accident case and accept less than you truly deserve. That is another reason to work with a lawyer. An experienced lawyer will know the true value of your case. He or she will take your medical bills, lost wages, pain and suffering and other damages into account.
A lawyer can reduce your stress.

Getting in a Lyft accident can be stressful and overwhelming. You need ample time to recover from your injuries and get your lift back together. You don't need the added stress of handling your own injury case. That is what a Baltimore Lyft accident lawyer is there for. He or she can handle all the legwork, which can greatly reduce your stress.
A lawyer will negotiate with the insurance company.

Lyft's insurance company cares about their bottom line first and may try to get out of owing you what you owe. That is another good reason to have a lawyer on your side. He or she knows how to negotiate with insurance companies and will not let them take advantage of you.
A lawyer can prevent you from making costly mistakes.

Certain mistakes can harm your Lyft accident case. For example, if you talk about your case on social media, the other side's insurance company may use what you said to devalue your case. An experienced lawyer can give you good advice and prevent you from making mistakes that could hurt your case.

A lawyer can represent you in court.

Most Lyft accident cases get settled out of court. However, there is always a chance that your case could go to trial. In this case, it is essential to have a skilled lawyer on your side who has experience in the courtroom.
If you were hurt in a Lyft accident, you should schedule a consultation with a Baltimore Lyft accident lawyer from Attorney Eric T. Kirk.
What To Do If You Get In A Lyft Accident
Many people use rideshare services as an alternative means of transportation. often , rideshare services offered by Lyft and other companies are much more convenient, and they are able to get passengers to their destination much more quickly. If you are not able to use the bus or train, for instance, Lyft is a good alternative. However, accidents can happen anytime so you should be prepared. If you get into an accident involving Lyft, follow the steps below.
Call 911
As soon as you are able to, call 911 right away. Wait for the first responders to arrive and tend to you. While you are waiting, do not leave the scene of the accident and talk to other people who were involved in the accident to see if they are ok. If you feel too weak to get up, remain in your spot and sit down in a safe area while you wait for the ambulance or police to arrive.
Receive Medical Attention
No matter what kind of accident that you have been in or whether you have suffered visible injuries, it is always recommended to get medical attention. You may have a more difficult time preparing a strong and convincing case if you choose to deny medical treatment. When you have a doctor's report that shows that you sought treatment, you are more likely to get fair compensation as well.
Gather Evidence
Collect as much evidence as you can at the accident scene. This includes taking photos, videos, and collecting physical evidence if you are able to at the scene. If you are not able to take any photos or collect evidence, have someone else gather the evidence for you. The greater your body of evidence, the more likely that your case will be successful.
Learn About Lyft Policies
Getting involved in a rideshare accident can be disorienting. If you are in an accident while inside a rideshare vehicle, learn about their policies and what they advise injured passengers to do. You may be able to find information about what to do in case you need to report the accident to the company and file a claim.
Understand Your Rights
As a rideshare accident victim, it is important that you have a strong understanding of your legal rights. You should take the time to understand what your rights are and what choices that you have so that you can make the best decisions moving forward. If you are unclear about anything and the law, you can have a skilled Baltimore Lyft accident lawyer give you a more thorough explanation.
Navigating the Ridesharing Landscape in Baltimore
In today's interconnected urban spaces, ridesharing platforms have become indispensable. Baltimore, like many cities, has seen a surge in the use of services like Lyft. But with this increase comes a parallel rise in accidents involving rideshare drivers. When such an event occurs, a Baltimore Lyft accident lawyer is crucial in navigating the intricate labyrinth of legal and insurance matters.
Rideshare drivers, often viewed as independent contractors, operate under unique conditions. Lyft and other rideshare companies provide insurance policies that cover their drivers. However, these policies can be complex, and there might be grey areas concerning their application. This is where the expertise of a Baltimore Lyft accident lawyer comes into play.
Determining Liability and Coverage
If you are involved in an accident as a Lyft user or driver, multiple insurance policies might come into consideration. This includes the rideshare company's policy, the driver's personal insurance policy, and potentially the fault driver's insurance. Understanding which insurance coverage applies can be challenging, especially when deciphering nuances like whether the driver was waiting for a ride request or if the fault driver lacks sufficient coverage.
The spectrum of possible damages varies from property damage to more serious bodily injury. Medical expenses can quickly accumulate, and the aftermath of an accident can be devastating, both physically and financially.
Victims might be entitled to compensation not just for medical expenses but also for lost wages, pain, and suffering. An accident attorney ensures that their clients receive the compensation they deserve, providing necessary legal representation to navigate complexities, contest claim denials, and secure fair settlements.
Consult A Lawyer
If you find yourself embroiled in a rideshare accident in Baltimore, a specialized attorney's assistance is paramount. Their expertise in insurance policies, driver statuses as independent contractors, and legal advocacy can be invaluable during such challenging times.
To find out what your best options are following a personal injury accident involving a rideshare vehicle, contact a lawyer right away. Do not wait too long to learn crucial information about how you can file a claim. Connect with a reputable Baltimore Lyft accident lawyer that you can trust so that you can get started on your claim and boost your chances of success.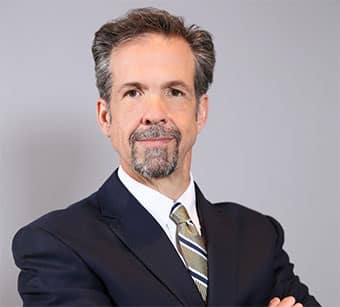 Client Review
"Eric Kirk was a great attorney to me. He settled my personal injury case in about 5 short months, and handled my complicated situation with professionalism and a great attitude. Eric handled everything with the insurance companies, and I didn't have to lift a finger. I am so grateful for the work Eric put in, and it won us my case! I would recommend Eric's firm to anyone in need of an awesome attorney. Thank you Eric!"
C. Delaney