Car Accident Lawyer Towson, MD
Car accidents can be a jarring and confusing experience. One minute you're cruising along the road, the next, you're grappling with the disorientation that follows the crunch of metal. The initial shock aside, there's a daunting ordeal that follows — liaising with insurance companies. This is where the essential role of a Towson, MD car accident lawyer comes into the picture. Their expertise can help untangle the perplexing knot of personal injury law. With a skilled attorney by your side, your focus can shift to healing, while they shoulder the responsibility of securing the compensation that rightfully belongs to you. Take the first step towards justice by scheduling a free consultation now.
Your Rights Unveiled
Following an accident, the jigsaw puzzle of rights and obligations might be hard to piece together. Maryland operates under an at-fault system, holding the driver who caused the accident accountable for the damages. However, insurance companies might not be as supportive as you'd hope. Their primary goal often revolves around reducing the payout, frequently leading to less than satisfactory settlements. A seasoned Towson car accident lawyer with a deep understanding of the law's nuances can guide you through this maze. They will safeguard your rights, aiding in the collection of crucial evidence to establish liability.
Besides dealing with insurance companies, your attorney can help you assess your case and calculate a fair compensation estimate. The aftermath of an accident does not merely involve immediate medical costs but also encapsulates elements such as lost wages and pain and suffering. Furthermore, the long-term consequences of the accident, including continual treatment, physical therapy, and potential future earning losses, need to be evaluated.
Steering Through Legal Complexities
The intricate nature of personal injury law is often underestimated. The legal landscape is filled with numerous rules and regulations that require navigation, from understanding the statutes of limitations to being aware of damage caps. Every case is unique and demands an in-depth understanding of the legal system. Here's where a qualified Towson car accident lawyer shines. Engaging an attorney translates to securing a legal ally who can provide invaluable advice, negotiate settlements, and if necessary, represent you in court.
You're not alone in this ordeal. There are experienced legal professionals, such as Attorney Eric T. Kirk, who dedicate their careers to helping individuals pursue the compensation they need and deserve. Whether you're battling big insurance companies or individuals at fault, a proficient attorney can help you put forth a compelling case.
The turmoil of an accident doesn't need to be compounded by the stress of a legal battle. A proficient attorney can ensure your claim is handled with the professionalism, diligence, and care it warrants. With a competent and committed advocate at your side, the legal aspects need not be a source of additional anxiety. Assert your rights and explore your compensation options by reaching out today.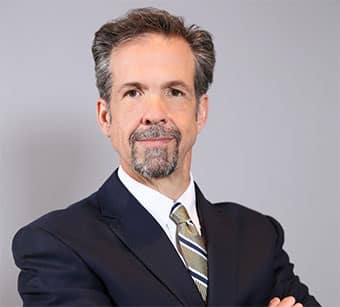 Client Review
"Eric Kirk was a great attorney to me. He settled my personal injury case in about 5 short months, and handled my complicated situation with professionalism and a great attitude. Eric handled everything with the insurance companies, and I didn't have to lift a finger. I am so grateful for the work Eric put in, and it won us my case! I would recommend Eric's firm to anyone in need of an awesome attorney. Thank you Eric!"
C. Delaney