Car Accident Lawyer Baltimore MD
If you have sustained injuries in a car crash, you may want to consult a Baltimore, MD car accident lawyer. You may be entitled to compensation for your losses. A lawyer can help you pursue a timely claim and look out for your best interests.
Should You Hire an Attorney for Your Car Accident Case?
If you've been involved in a car accident in Baltimore, MD, hiring an experienced attorney from the Law Offices of Eric T. Kirk can be an essential step towards protecting your rights and ensuring fair compensation for your injuries and damages. While it's not a legal requirement to have an attorney, there are several compelling reasons why seeking legal representation is highly recommended.
Navigating Complex Legal Processes: Car accident cases can involve intricate legal procedures, including dealing with insurance companies, gathering evidence, and filing paperwork within strict deadlines. A skilled attorney can guide you through these complexities, ensuring all necessary documents are filed correctly and on time.
Determining Fault and Liability: In many car accident cases, establishing fault and liability can be challenging. An experienced attorney will conduct a thorough investigation, gather evidence, and consult with experts to determine who was at fault, which is crucial in pursuing the appropriate compensation.
Maximizing Compensation: Insurance companies may try to settle your claim quickly and for a lower amount than you deserve. An attorney will negotiate with the insurance company on your behalf, seeking to secure the full and fair compensation you are entitled to for medical expenses, lost wages, pain and suffering, and other damages.
Protecting Your Rights: Insurance adjusters may use tactics to minimize your claim or twist your statements to reduce their liability. Having a dedicated attorney ensures your rights are protected, and you have someone advocating for your best interests.
Handling Litigation: If the insurance company fails to offer a fair settlement, your attorney can pursue litigation and represent you in court. Having an experienced litigator on your side can make a significant difference in the outcome of your case.
At the Law Offices of Eric T. Kirk in Baltimore, our team of experienced car accident attorneys is committed to providing compassionate support and effective legal representation to car accident victims. We understand the challenges you face, and our goal is to help you navigate the legal process while securing the compensation you deserve. Contact us today for a free consultation, and let us be your trusted advocates as you seek justice and recovery after a car accident.

Five "Must Knows" After Being Injured in a Car Accident
It's important to connect with an experienced Baltimore, MD car accident lawyer as soon as you can after sustaining harm for a host of different reasons. From the fact that the law only grants you so long to file legal action before you'll be barred from seeking compensation to the fact that if attorney Eric T. Kirk doesn't act quickly to preserve evidence in your case, your chances at securing a successful outcome may be severely limited are not to be underestimated.
However, one of the most overlooked reasons why it is so important to connect with a skilled Baltimore car accident lawyer right away is that accident injury victims deserve answers and the ability to make informed choices about their options. By connecting with our firm as soon as you can, you'll benefit from our team's extensive knowledge about the legal and financial processes that you'll need to navigate in order to receive any and all compensation to which you may be entitled.
You can browse introductory information about a few "must knows" as you're waiting to attend your risk-free consultation. Once we understand the ins and outs of your situation, we'll expand upon this information as it applies to your case uniquely.
One: Work-Related Crashes Are Treated a Little Differently
If you were engaged in work-related activity at the time of your crash, you may be eligible for workers' comp benefits. If you do qualify for these benefits as a result of your accident, you may still be able to sue third parties for their role in causing the harm you've suffered. But, you won't be able to sue your employer if their negligence contributed to the cause of your harm.
Two: Insurance Companies Will Devalue Your Claim if They Can
Every for-profit enterprise that hopes to remain operational tries to safeguard its profits. Insurance companies are no exception. If possible, don't answer communications from any insurance companies interested in your crash until you've spoken with attorney Eric T. Kirk. Letting him field these calls on your behalf will help to protect your rights and interests.
Three: Evidence Can Make or Break Your Case
If you have photos or videos of the accident scene, a copy of your police report, medical notes related to your injuries, contact information for witnesses, etc., bring these pieces of information to your consultation. Reviewing detailed evidence related to your case will help our firm to provide you with personalized feedback.
Four: You May Need to Replace Your Child's Car Seat
Even if your child was not seated in their car seat at the time of the crash and even if the car seat itself was not visibly damaged, it may need to get replaced. If your airbags deployed, anyone in the car suffered injuries, or the door nearest the car seat sustained damage, the force of the crash may have compromised the seat's integrity.
Five: Scheduling a Free Consultation Can Provide Clarity
By seeking personalized professional guidance via a free legal consultation, you'll place yourself in a strong position to make informed decisions about your legal options. Don't make assumptions about your case until you've spoken with our Baltimore car accident lawyer as these assumptions could cause you to behave in ways that could compromise the value of your case down the road.

How to Take Photos After a Car Accident
If you want to pursue an injury claim after a car accident, it is essential to have sufficient evidence. One of the most important pieces of evidence you can have are photos of the accident scene. Here are some tips for taking photos after a car accident.
Take photos of all vehicles involved in the accident.

Whether you were in an accident with one or multiple other vehicles, you should take photos of all the vehicles involved in the accident. Take photos from several angles and be sure to capture the damage that occurred, such as broken glass, dents and scratches.
Capture shots of traffic signals.

Traffic signals can provide useful information for accident reconstruction accidents. As such, remember to capture shots of stop signs, stop lights, warning signs and other traffic signals present at the accident scene. Additionally, if you see skid marks or debris on the ground, you will want to take pictures of those as well.
Photograph visible injuries.

Did you sustain visible injuries, like bruises or cuts, after a car accident? If so, your Baltimore car accident lawyer will advise you to take pictures of them immediately. After all, these injuries can improve over time and you want to capture them at their worst. If you are unable to take photos of your injuries yourself, ask a bystander for assistance.
Do not forget about the weather conditions.

Certain weather conditions, like heavy rain or snow, can contribute to car accidents. Therefore, you will want to capture shots of the current weather conditions.
Understand that any camera will do.

You do not need to use a fancy camera to capture shots of a car accident scene. Smartphone cameras have advanced in recent years and can capture great pictures. Make sure that the camera you use can time and date stamp photos.
Surrounding businesses.

If there are any businesses around the accident scene, you should take pictures of them. These businesses may have security cameras that video recorded the accident. If you take photos of the businesses, your lawyer can contact them and ask them for the video footage.
Baltimore Car Accident Law Infographic
Why You Need a Lawyer to Represent Your Case
If you've been in a car accident, then you probably know you need the help of a Baltimore, MD car accident lawyer because it can be difficult to understand what your legal rights and options are. Without the help of an experienced lawyer, you may not be able to get the compensation you deserve. Having a car accident lawyer by your side can help protect your rights and make sure that your case is handled properly and that you receive the compensation you need to cover medical expenses, lost wages, and other damages. Need help now? Contact Attorney Eric T. Kirk today!
Personal Injury Protection
If you've been in an automobile accident, then you may be entitled to Personal Injury Protection (PIP). PIP is a type of insurance coverage that pays for your medical expenses, lost wages, and other related costs, regardless of who was at fault for the accident. In Maryland, PIP coverage can cover up to $2,500 in medical bills and $2,000 in lost wages. An experienced attorney can help you understand the intricacies of personal injury protection and make sure you receive the full compensation you are entitled to. Your attorney will also be able to advise you on whether you should file a claim with your own insurer or pursue legal action against the other party's insurer.
Underinsured and Uninsured Motorist Coverage
When a driver does not have the minimum required car insurance to cover the full cost of a crash, they are considered underinsured or uninsured. If you are injured in an accident where the at-fault party does not have enough coverage or no coverage at all, you can turn to your own uninsured or underinsured motorist coverage. This type of insurance is included in many policies, and it is there to protect you from uninsured or underinsured drivers. In Maryland, there are two types of uninsured motorist coverage: bodily injury and property damage. Bodily injury coverage pays for the medical expenses incurred after the accident while property damage coverage pays for the repairs to your vehicle. This type of coverage is usually capped at the limits you have purchased, so it's important to make sure your policy covers enough to cover potential losses.
Maryland's Fault System
In the state of Maryland, determining who is at fault for a car accident can be complicated. The Maryland Fault System assigns responsibility for car accidents and requires that the at-fault party pays for the damages incurred. This system is based on comparative negligence, meaning that the degree to which each party was responsible for the accident will be taken into account. For instance, if one driver was speeding and the other driver ran a stop sign, each party may be found partially responsible. The court will then decide what percentage of fault is assigned to each party, as well as which party must pay for the damages incurred in the accident. Depending on the situation, the amount paid out by the at-fault party could be reduced by the percentage of responsibility assigned to the other party. A Baltimore car accident lawyer will know how to effectively argue your case and present evidence that shows that you were not at fault.
The Statute of Limitations
In the state of Maryland, car accident victims have a three-year window to file a claim for personal injury or property damage. This means that a lawsuit must be filed within three years of the date of the incident in order to be valid. If a claim is not filed within this timeframe, it will most likely be dismissed by the court and the victim will be unable to collect damages for their injuries or losses.
Speak to Attorney Eric T. Kirk who is a Baltimore car accident lawyer for help!

Baltimore Car Accident Law FAQs
What should I do immediately after a car accident in Baltimore, MD?
After a car accident, prioritize safety and health. Check yourself and others for injuries and call 911 for emergency medical assistance if needed. Move vehicles to a safe location, if possible, and exchange contact and insurance information with other drivers involved. Gather information from witnesses, take photos of the accident scene, and report the accident to the police. It's crucial to seek medical attention even for seemingly minor injuries and consult with a car accident lawyer before discussing the accident with insurance companies.
How long do I have to file a car accident claim in Baltimore, MD?
In Maryland, the statute of limitations for filing a car accident claim is generally three years from the date of the accident. However, it is advisable to act promptly and consult with an attorney as soon as possible to preserve evidence and meet all relevant deadlines.
What if the insurance company offers me a settlement soon after the accident?
Insurance companies often try to settle quickly and for the lowest possible amount. It's essential to avoid accepting a settlement offer without consulting a car accident lawyer first. An experienced attorney will assess the full extent of your damages, negotiate with the insurance company, and ensure you receive fair compensation for medical expenses, lost wages, pain and suffering, and other damages.
Can I still pursue compensation if I was partially at fault for the car accident?
Maryland follows a contributory negligence rule, meaning if you are found even partially at fault for the accident, you may be barred from recovering compensation. Having a skilled car accident lawyer is crucial to build a strong case and protect your rights against allegations of contributory negligence.
How can a car accident lawyer help me with my claim?
A dedicated car accident lawyer can provide invaluable assistance in navigating the legal process. They will investigate the accident, gather evidence, determine liability, negotiate with insurance companies, and, if necessary, litigate on your behalf. Having a knowledgeable attorney by your side can significantly improve your chances of obtaining fair compensation and securing your best interests after a car accident in Baltimore, MD.
Can I file a car accident claim for a rear-end accident?
A Baltimore, MD car accident lawyer knows that even an accident that occurs at low speeds can still leave vehicle occupants seriously injured. One of the most common of these types of crashes is rear-end collision. Even low-speed rear-end accidents can leave victims with concussions, whiplash, soft tissue injuries, and more. These injuries can result in high medical bills and loss of income while the victim recovers. There are also other "damages" the victim can suffer, such as pain and suffering, and scarring. Under Maryland law, the victim is entitled to financial compensation from the at-fault driver for all losses they suffer because of their injuries. Attorney Eric T. Kirk can help.
How does a Baltimore car accident lawyer prove fault in rear-end crashes?
In order to prove who is at fault for a rear-end accident, your Baltimore car accident lawyer will fully evaluate your case. This includes going over the details of the crash with you, obtaining the police report from the accident, speaking with witnesses, obtaining any surveillance videos that may be available, and taking photos.
In most rear-end accidents, it is the driver in the rear who is usually at fault for the crash. Distracted driving has become one of the most common causes of these accidents. A driver takes their attention off the road to check their text message, take a sip of their drink, fiddle with the radio, etc. and fails to notice how close they are to the vehicle in front of them. Other common causes include speeding and tailgating – both of which leave the rear driver unable to stop or slow down in time.
What if the driver in front was at fault?
In some accidents, the driver in the front is at fault. Some of the more common causes include stopping suddenly for an invalid reason (i.e., they are missing their turn and trying to get in another lane), engaging in aggressive driving (i.e., hitting their brakes suddenly because they are mad at the vehicle driver in the rear), and driving under the influence.
What if both drivers were at fault?
There are rear-end accidents where both drivers share some liability in the crash. For example, the driver in the front suddenly stops their vehicle for an inappropriate reason but the vehicle driver in the rear was speeding and could not stop in time.
Many states use the comparative negligence rule to determine if any compensation is owed to the victim. In these cases, whatever percentage of liability the victim has for the crash, that percentage is deducted from the total settlement or award amount.
But Maryland follows the contributory negligence rule. Under this rule, if the victim has any percentage of fault, they cannot pursue damages against the other driver.
The Crucial Role of a Baltimore Car Accident Lawyer
Baltimore City and Baltimore County are vibrant areas bustling with activity, and with it, comes the inevitable risk of motor vehicle accidents. From auto accidents involving personal cars to larger truck accidents, the impact can be life-changing. In the aftermath, it's imperative to consult a Baltimore car accident lawyer to navigate the complex legal terrain.
Understanding Motor Vehicle Accidents in Baltimore
Every year, numerous Baltimore residents find themselves in auto accidents due to a myriad of reasons. Whether it's a negligent driver who missed a stop sign or more severe cases like truck accidents, the consequences can range from minor injuries to catastrophic harm. When involved in such accidents, securing appropriate medical care becomes the immediate priority, but the subsequent steps are equally crucial.
Navigating Personal Injury Claims
Car accidents often lead to personal injury claims, especially when another party's negligence has caused the mishap. A seasoned personal injury lawyer in Baltimore can guide victims through the intricacies of filing these claims, ensuring that they are compensated fairly for medical expenses, lost wages, and emotional distress. They also assist in gathering essential documents, like the accident report, which plays a pivotal role in substantiating the claim.
Why Choose a Baltimore Car Accident Lawyer?
Choosing local expertise matters. A Baltimore car accident lawyer not only brings to the table a deep understanding of Maryland's laws but also an intricate knowledge of local road conditions, traffic patterns, and the unique challenges of Baltimore City and Baltimore County. This local insight, coupled with their legal prowess, ensures that victims' rights are staunchly defended.
Motor vehicle accidents, while distressing, don't have to leave victims feeling helpless. With the dedicated care and expertise of a Baltimore personal injury attorney, those involved can navigate the aftermath with confidence, ensuring that justice is served and they receive the rightful compensation they deserve.
Eric T. Kirk Baltimore Car Accident Lawyer
Contact Our Dedicated Baltimore Car Accident Lawyer Today!
At the Law Offices of Eric T. Kirk in Baltimore, we understand the significant physical, emotional, and financial toll that car accidents can have on victims and their families. As dedicated Baltimore Car Accident Lawyers, our mission is to provide unwavering support and expert legal representation to those who have suffered injuries due to negligence. Our experienced team is well-versed in Maryland's car accident laws and regulations, and we are committed to fighting tirelessly for the rights of our clients.
If you or a loved one has been involved in a car accident in Baltimore, MD, don't navigate the aftermath alone. Our compassionate and skilled car accident attorneys are here to listen to your story, evaluate your case, and fight for the compensation you deserve. Time is of the essence in car accident claims, so don't delay in seeking legal counsel. Contact us today for a free consultation and let us be your dedicated advocates during this challenging time. With our expertise and dedication, you can focus on healing and rebuilding while we handle the legal complexities of your car accident claim. Trust in our proven track record and client-focused approach as we strive to achieve the best possible outcome for your case.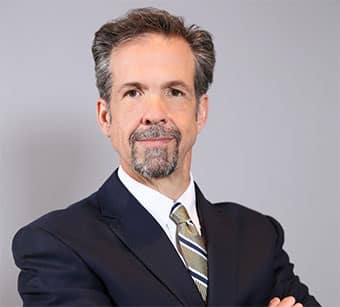 Client Review
"Eric Kirk was a great attorney to me. He settled my personal injury case in about 5 short months, and handled my complicated situation with professionalism and a great attitude. Eric handled everything with the insurance companies, and I didn't have to lift a finger. I am so grateful for the work Eric put in, and it won us my case! I would recommend Eric's firm to anyone in need of an awesome attorney. Thank you Eric!"
C. Delaney