Truck Accident Lawyer Baltimore, MD
If you were hurt in a truck crash, you may want to consult a Baltimore, MD truck accident lawyer. You may be entitled to compensation for your medical expenses, lost wages and other losses. A lawyer can help you pursue compensation and protect your legal rights.
Common Causes of Truck Accidents
Many people are injured in truck accidents in Maryland every year. These accidents can occur due to many different reasons and cause severe injuries. Here are the most common causes of truck accidents.
Distracted driving.

Truck drivers are often on the road for hours at a time, which can get boring. They may do things to distract themselves, such as sending text messages or switching radio stations. Unfortunately, this can take their eyes and attention off the road, increasing the risk of a crash. Distracted driving is one of the most common causes of truck accidents.
Fatigued driving.

Although federal regulations prohibit truck drivers from driving too many hours in a row, not all of them abide by these rules. They may be under a lot of pressure to meet their deadlines and stay longer on the road than they should. Eventually, that can take a toll on drivers. They may get very tired and have trouble focusing on the road ahead.
Speeding.

As mentioned above, some truck drivers feel a lot of pressure to meet tight deadlines. As a Baltimore truck accident lawyer can confirm, some truckers may drive above the speed limit to meet deadlines. Speeding can cause truck drivers to lose control of their vehicles, increasing the risk of an accident.
Overloading cargo.

Truck drivers have to transport various goods from Point A to Point B. Some of them may overload cargo in their trucks, which can cause them to tip over.
Poor training.

Operating a commercial truck is more difficult than driving a regular car. As such, truck drivers must undergo rigorous training before getting behind the wheel. However, some trucking companies may skip on training to save money. If you were hit by a poorly trained truck driver, you may be able to hold the driver and trucking company responsible.

Drunk driving.

The dangers of drinking and driving are well known, but some truck drivers still choose to get behind the wheel intoxicated. They may feel stressed out from driving so much and drink alcohol to unwind. Unfortunately, drinking alcohol can cause you to lose your focus and reduce your judgment, increasing the chances of an accident.
What to Do If You Were in a Truck Accident
If you were involved in a truck accident, seek immediate medical attention, as the accidents often result in serious injuries. Then, discuss your case with a qualified lawyer. He or she will know the true value of your case and help you get the justice you deserve.
Schedule a meeting with a truck accident lawyer from Attorney Eric T. Kirk today.
Five "Must Knows" After Being Injured in a Truck Accident
There are a number of reasons why it is critically important to meet with an experienced Baltimore, MD truck accident lawyer as soon as you can after sustaining harm in a truck accident. Gaining immediate access to professional insight related to your circumstances can be invaluable when you're trying to make decisions about what you're going to do next.
If you haven't yet scheduled a complimentary consultation with attorney Eric T. Kirk, please do so today. While we provide a brief review of some "must know" realities that you should be aware of in the immediate aftermath of a crash, nothing compares to receiving personalized, professional legal insight tailored specifically to your unique circumstances.
One: The Aftermath of Truck Accidents Tends to Be Notoriously Complex
As any experienced Baltimore truck accident lawyer can confirm, the aftermath of truck crashes tend to be far more complex than the aftermath of crashes that involve passenger vehicles alone. Generally speaking, the trucking company that employs the truck operator who has been involved in the accident is treated as a potentially liable party as a matter of course. As a result, there are numerous insurance and employment policies to wade through that extend beyond personal coverage of any drivers involved, which makes these cases more complex "from go."
Two: Work-Related Crashes Are Even More Complex
To add another layer to an already nuanced set of circumstances, you'll need to prepare yourself for special considerations in the event that your crash was work-related. Specifically, it is likely that you're eligible for workers' compensation benefits. If so, you'll remain empowered to sue third parties for their negligent, reckless, or intentionally dangerous conduct that directly contributed to the cause(s) of your harm. However, you won't be able to sue your employer directly because their contributions to the workers' comp system mean that they're protected from liability in the event of most work-related injuries.
Three: You Need to Act Fast
The state's statute of limitations concerning personal injury matters only allows victims a certain amount of time to pursue legal action before they're barred from making this effort. As a result, if you don't act quickly, you may not be able to pursue compensation that would otherwise be rightfully yours. Similarly, if your crash was work-related, you'll need to act even faster to secure workers' compensation benefits as this process is one of the most time-sensitive opportunities available to injury victims.
Four: You Need to Be Wary of Insurance Companies
Insurance companies are for-profit enterprises and they will almost certainly devalue your claims if they can get away with it. Either take extreme care when communicating with insurance companies or allow attorney Eric T. Kirk to field these calls on your behalf to better ensure that your interests and the value of your case are protected.
Five: You Shouldn't Sign a Settlement Offer Until It Has Been Reviewed
If you sign a settlement offer, you'll almost certainly be signing away your right to sue. Make sure to have our firm's reputable Baltimore truck accident lawyer review any terms that you've been offered before signing. That way, you'll be able to make informed choices about accepting or rejecting an offer based upon an objective assessment of whether the offer's terms have been fairly valued.
The Main Job of a Truck Accident Lawyer
If you've been involved in a truck accident, it's important to know the role of a Baltimore, MD truck accident lawyer with regards to your case. Having an experienced attorney on your side can make a huge difference in the outcome of your case. With the right legal representation, you can ensure that your rights are protected and that the responsible parties are held accountable. Contact Attorney Eric T. Kirk for help today!
Understanding the Federal Motor Carrier Safety Regulations
Federal Motor Carrier Safety Regulations (FMCSRs) are a set of laws and regulations promulgated by the Federal Motor Carrier Safety Administration that governs the interstate transport of goods in the United States. Some of the major areas that are covered by these regulations include: driver qualification, vehicle inspection and maintenance, accident reporting, and hours of service limits for drivers. These regulations are designed to ensure that commercial trucks and drivers meet safety requirements when traveling on public highways. It is important for a lawyer to have a thorough understanding of these laws so that they can properly evaluate any potential claims involving a truck accident.
Investigating the Accident
When an accident involving a truck occurs, the first step is to investigate the cause of the crash. Lawyers are responsible for gathering evidence to determine what happened and who was at fault. This process begins with reviewing the police report, which contains information about the accident, including any charges filed. An attorney will also interview witnesses, inspect the vehicle and review video evidence from nearby cameras or surveillance footage.
Gathering/Analyzing Evidence
The lawyer will also look at medical records, physical therapy bills, and other expenses that resulted from the accident. All of these documents can be used to demonstrate the severity of the injury and argue for a larger compensation amount. In addition, a Baltimore truck accident lawyer may look into the trucking company's record and safety protocols. If the trucking company was not following the Federal Motor Carrier Safety Regulations or was not properly maintaining its vehicles, then this could have contributed to the accident.
Negotiating
During this phase, the lawyer will be working on behalf of the victim to secure the highest possible settlement or jury award. This process involves discussing the victim's legal rights and issues related to damages with the other party or their insurance company. The negotiation process typically starts by submitting a demand letter to the opposing party. This document outlines the victim's injuries, medical bills, property damage, pain and suffering, lost wages, and other damages that have been sustained due to the truck accident. The opposing party will then provide a counteroffer, which may be accepted or rejected by the victim's attorney. If negotiations fail to resolve the case, it may proceed to a court trial.
Settling or Court
Once the evidence has been gathered and analyzed, and negotiations have taken place, your lawyer may determine that the best course of action is to settle the case out of court. This could involve a settlement agreement between the trucking company and the victim, which might include a payment to cover medical costs, lost wages, and other damages. If the parties are unable to agree on a settlement, then your attorney will represent you in court.
If you are in need of a Baltimore truck accident lawyer, contact Attorney Eric T. Kirk for help.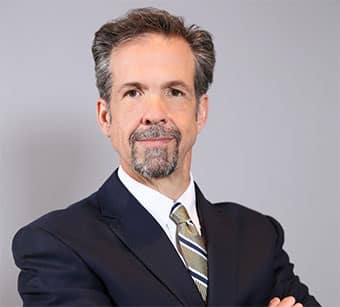 Client Review
"Eric Kirk was a great attorney to me. He settled my personal injury case in about 5 short months, and handled my complicated situation with professionalism and a great attitude. Eric handled everything with the insurance companies, and I didn't have to lift a finger. I am so grateful for the work Eric put in, and it won us my case! I would recommend Eric's firm to anyone in need of an awesome attorney. Thank you Eric!"
C. Delaney