Insurance Claim Lawyer Baltimore MD
If you are having trouble reaching an agreement with your car insurance claim, it may be time to reach out to a Baltimore, MD insurance claim lawyer. A lawyer can communicate with your insurance company on your behalf and help you reach a better agreement.
Common Reasons Why Insurance Claims Get Denied
You pay your car insurance premiums every month, so you expect your insurance company to promptly pay out your claims. If your insurance company recently denied your claim, you may feel frustrated. Here are some common reasons why insurance claims get denied.
You were at fault for the accident.

If you were found to be at fault in a car accident, your insurance company may decide to reject your claim. This is especially true if you were breaking the law when the accident occurred, such as drinking and driving or texting.
You waited too long to inform your insurance company.

It is important to let your insurance company know that you've been in a car accident as soon as possible. While you may need a day or two to process what happened, you should not wait too long to call your insurance company. The insurance company needs plenty of time to properly investigate the accident while the evidence is still valid. If you do not notify them soon enough about the accident, they may deny your claim.
You did not receive prompt medical attention.

As a Baltimore insurance claim lawyer can confirm, you should seek emergency medical care as soon as possible after a car accident. Even if you feel okay initially, you may still be hurt. Some injuries do not show symptoms for days or weeks after an accident. If your insurance company discovers that you didn't go see a doctor right after an accident, it could result in a claim denial.
Your claim exceeds your maximum coverage.

It is important to know your policy limits. If your policy is not enough to meet your needs, your insurance claim may get denied.

You do not have a diagnosed injury.

In order to be reimbursed for your medical bills, your doctor has to find a diagnosable injury. If your doctor did not diagnose an injury, you can't expect your claim to get approved. Additionally, if you have a pre-existing condition, it may be more difficult to establish that the accident directly caused the injury.
What to Do If Your Insurance Claim Was Denied
If you believe that your insurance claim was wrongfully denied, an insurance claim lawyer may be able to help. A lawyer can review your case and determine if the insurance company was in the wrong or not. If your lawyer determines that your insurance company was in the wrong, he or she can help you file an appeal.
Schedule a consultation with a Baltimore insurance claim lawyer from Attorney Eric T. Kirk to discuss your case in detail.
Services A Lawyer Can Provide
It may be worth considering speaking to a skilled Baltimore, MD insurance claim lawyer to assist you with every part of the claim. Insurance claims are often hard to understand and involve many steps. When you decide to go to a lawyer for legal help and do not understand the first part of how to prepare a claim, a reputable lawyer that clients trust will be able to give you the information that you need to get closer to a solution.
A qualified lawyer who handles insurance claims can provide you with a detailed case assessment, explain your rights to you, prepare and review your documents and legal paperwork for errors, and give you legal counsel. If you do not understand exactly what is happening with your claim and the specific obstacles that you are faced with, a lawyer can review your case to find out. There could be details in your insurance policy that can be difficult to understand without the help of an experienced lawyer. They can also answer any other questions that you may have about your case and about the law. A lawyer who regularly handles insurance claims can do necessary negotiations and develop legal strategies that can help best serve your case.
Types of Insurance Claims
Lawyers who have legal experience resolving insurance disputes and claim issues for clients are familiar with many types of claims. Common claims that a skilled Baltimore insurance claim lawyer can help you with include disability claims, auto insurance claims, home insurance claims, life insurance, and uninsured motorist claims.
A lawyer will be able to offer assistance regarding determining claim requirements, gathering the necessary items to submit with your claim if your claim has been denied.
Tips For Resolving An Insurance Dispute
If you are planning to file an insurance claim, you may want to find out important tips that you can follow in order to increase your chances of arriving at the outcome that you want. You should reach out to the insurance company as quickly as possible to get started with the claims process and ask them about what exactly that you need. When you are dealing with an insurance dispute, you will want to have all the materials that you need to provide for your claim organized. Provide the lawyer with all of the details about your situation and any supporting documents that you have, such as medical records and insurance documents.
The Importance of Health and Insurance Coverage
Navigating the complexities of health and insurance coverage is a task that most individuals dread. Medical emergencies and health crises can be challenging enough without the added stress of insurance claims. At times, rightful claims get bogged down in bureaucracy, resulting in wrongful denials or undue delays. This is where the expertise of a Baltimore insurance claim lawyer becomes invaluable.
Role of Law Firms in Insurance Matters
0Law Firms, especially those with a specialized focus on insurance claims, understand the intricacies of the industry. They are well-versed in dealing with issues that range from bad faith claims to interpreting the nuances of life insurance coverage. Having an adept firm by your side ensures that your rights are protected and that you receive the coverage you're entitled to.
Tackling Bad Faith Claims and Wrongful Denials
One of the most distressing experiences for policyholders is when they believe they have a legitimate claim, only to face a denial. This can be especially heartbreaking when it pertains to life insurance coverage, a safety net meant to protect loved ones in the aftermath of a loss. A Baltimore insurance claim lawyer is trained to identify and combat wrongful denials, ensuring that insurance companies are held accountable for any breaches in their contractual obligations.
In the maze of insurance matters, having a dedicated firm to advocate on your behalf is essential. Whether you're battling a bad faith claim or seeking to understand the intricacies of your insurance coverage, a Baltimore insurance claim lawyer stands as your best ally, ensuring your health and financial well-being are prioritized.
Receive Legal Assistance
If you are like many people who are faced with an insurance claim that can be difficult and frustrating to resolve, do not wait to contact a lawyer that you can rely on to offer in-depth legal assistance. They are highly knowledgeable about many different insurance claim scenarios and will know how to fix any issues that you are facing so that your claim can be processed successfully. They will be able to tell you everything that you need to know for your specific situation. Discover the personalized legal options that a seasoned Baltimore insurance claim lawyer from Attorney Eric T. Kirk can explain to you by scheduling a risk-free consultation.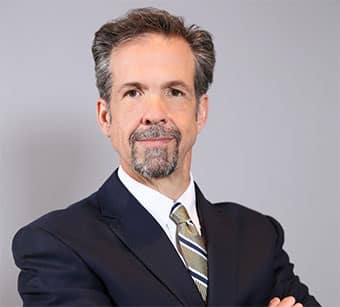 Client Review
"Eric Kirk was a great attorney to me. He settled my personal injury case in about 5 short months, and handled my complicated situation with professionalism and a great attitude. Eric handled everything with the insurance companies, and I didn't have to lift a finger. I am so grateful for the work Eric put in, and it won us my case! I would recommend Eric's firm to anyone in need of an awesome attorney. Thank you Eric!"
C. Delaney