I Got Hurt on Someone Else's Property – Are They Responsible?
These accidents are commonly called slip and fall, or trip and fall. To recover, a victim must be able to prove that the condition causing them injury at the time of the accident was the result of the property owner's negligence. Business owners and those that own, manage or control any real property in Maryland owe a duty of care to visitors, patrons, and other members of the public. This means they have a responsibility to promptly clean up spills and get rid of bebris or any other potential hazards on their properties. What I've seen in that these slips, trips, and falls often can occur in workplace incidents or retail store accidents. Common tripping hazards include slippery rugs, stray merchandise, a wet floor, or even ice on sidewalks. To recover compensation after a slip and fall, an injured person must be able to prove that the owner of the property knew or should have known of a dangerous or defective condition on the property, and did not remedy it, or at a minimum warn others of it.
For help with workplace accidents, retail store accidents, or other slip and fall accidents, get in touch with the law office of Baltimore accident attorney Eric T. Kirk today.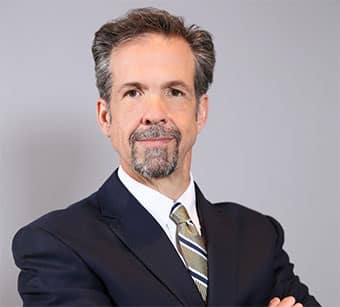 Client Review
"Eric Kirk was a great attorney to me. He settled my personal injury case in about 5 short months, and handled my complicated situation with professionalism and a great attitude. Eric handled everything with the insurance companies, and I didn't have to lift a finger. I am so grateful for the work Eric put in, and it won us my case! I would recommend Eric's firm to anyone in need of an awesome attorney. Thank you Eric!"
C. Delaney

How Can You Prove A Slip and Fall Injury Case?
Trip and fall cases are typically included in the more expansive category of "premises liability" in personal injury claims. By law, Maryland property owners are required to make a reasonable effort to maintain safe conditions. The degree of care owed to others depends on the nature of the visit. Is the visitor an invitee, guest, licensee, or trespasser? A different level of responsibility is owed to each. Conversely, each individual has a responsibility to maintain a reasonable awareness of their surroundings to avoid potentially dangerous situations.
To successfully argue a case against a property owner, you and your slip and fall injury lawyer need to prove the following:
As you might imagine, the third element is the most important in holding someone legally responsible for a trip and fall case. However, it can also also be the most difficult to prove. It is sometimes frankly impossible to directly demonstrate that a landowner, possessor, or manager of land or a building knew about a dangerous, defective, or unsafe condition. How can you prove what was in someone else's mind, or what their state of knowledge was. The proof in theses cases is always circumstantial- in the absence of a frank admission that the property owner knew, yet failed to do anything. As you might also imagine, this does not happen. Every insurance company or their defense attorney is guaranteed to argue that the defendant had "no notice" of the risk, and hence had no time to make repairs or warn visitors. Slip and fall cases are often vigorously defended by the insurance companies. Of course, the personal injury plaintiff always has the burden of proof. If they can't prove the owner had notice, then there is no liability. However, the law also charges a landowner, possessor, or manager of the property with knowledge of what could have been discovered through the exercise of ordinary care.
Take a look at this example:
The property owner had a duty to keep you safe

There was a dangerous or defective condition on the property

The property owner knew, or should have known, about the dangerous condition but failed to take action or took ineffective action

An accident happened and an injury occurred as a result of the dangerous condition
Suppose an area of a building should be cleaned, inspected, or maintained at given intervals, but was not. In that case, an experienced personal injury attorney may be successful in arguing that the landowner could have discovered the unsafe condition in time but failed to do so. If the landowner could have discovered the defect but failed to use ordinary care in their maintenance or cleaning processes, an experienced personal injury attorney can be successful in arguing there is liability even in the absence of actual knowledge of the defect. Baltimore slip and fall attorney Eric T. Kirk has decades of experience handling slip and fall accidents. Let him help you collect the evidence you need to win!
What to Do After A Slip and Fall Accident
In the event you trip and fall while visiting a business or a property, it is important to protect your right to compensation. How? If you're safely able to, always take the following steps:
Assess your injuries. If you have severe injuries, you may well need emergency treatment. If your injuries are not life threatening, and you feel you need to be examined by a doctor, get medical care promptly.
See a doctor. If you weren't taken away in an ambulance, you may still need to be examined by a doctor. Medical decisions are some of the most important ones we make- and must be mode in a prompt, contemporaneous manner. Quick diagnosis and treatment can prevent your injuries from worsening, and speed up the recuperative process. Additionally, this also creates a paper trail to prove your injuries and medical expenses in court. Delay in seeking medical care and attendance can be the enemy of both a quick recovery, and a successful claim.
Take photos of the scene of the fall. In many cases, pictures can easily prove how slip and fall accidents happened. For example, was there a spill or a stray object on the ground? What about a missing railing, a broken step, or uneven floorboard?
Speak to a manager and have them create an incident report. When accidents happen, many businesses have standards and procedures to follow. Find a manager and make sure they create a detailed incident report about your fall. This incident report will serve as evidence that the fall occurred if the store tries to dispute the incident later. If a manager or owner isn't around, employees should still be trained in safety standards and incident report protocol and should be able to assist you.
Call a Baltimore personal injury lawyer. To protect your rights, get in touch with a personal injury law firm with extensive experience handling personal injury cases as soon as possible. I offer a complimentary case analysis that often occur over the phone. If I can help the injury victim with a financial recovery, we do everything in our power to ensure negligent property owners are held responsible for the damage they cause.
Common Injuries from Slip and Fall Accidents
When someone takes a tumble in public, they may try to quickly brush it off and avoid embarrassment. However, I've seen over the years that what might initially appear to be a relatively minor slip and fall incident/injury lead to serious issues when not addressed. A fall can even end in death, disability, and chronic pain. In just one year, nearly 40,000 people died from falls. Another 8 million sustained nonfatal injuries, according to data compiled by the National Safety Council. The severity of slip and fall injuries ranges from minor to major depending on many factors, including the height from which a victim fell. Common slip and fall injuries include:
soft tissue damage
cuts and bruises
missing teeth or chipped teeth
sprains, dislocations, and broken bones
back injuries and neck injuries
traumatic brain injuries (TBIs) and concussions
spinal cord injuries and permanent paralysis
Medical bills for the injuries mentioned above
Lost wages
Pain and suffering
Many of these serious injuries change a victim's daily life, leaving them unable to walk or lift objects, or function in the way they did prior to their fall. Physical therapy or surgery may be required for a full recovery. For elderly victims, broken hips and hip fractures are commonly seen results of falls.
Damages in a Slip and Fall Injury Case
The settlement funds a victim collects in personal injury cases are known as "damages." There are different categories of damages, including:
Economic Damage
Non-Economic Damage
The amount of recovery will depend on a variety of factors. In theory, the compensation recovered should directly correlate with the severity of the injury. For example, a trip and fall case that involves a shoulder dislocation will receive less compensation than one involving a traumatic brain injury. But there are a variety of other components to a successful claim.
Is A Property Owner Responsible for A Slip and Fall Accident?
While many slip and fall accidents happen in retail establishments and grocery stores, others happen on residential property- for example an apartment complex or other rental property. A landlord who has reserved certain "common" areas of their building (e.g. exterior stairways, hallways, etc.) owes tenants — and guests on the property with the tenants' permission — a duty of reasonable care to keep the property safe and necessarily secure. (Note that this responsibility generally does not extend to activities or conditions within the individual unit possessed or leased by the tenant.) Of course, the landlord must know of the dangerous condition in order to be charged with responsibility.
If a property owner discovers a dangerous condition but cannot immediately repair it, a duty to warn is triggered. The would be an obligation, at a minimum place appropriate warning signs or cordon off the area. If you fall in a public place where a property owner failed to maintain a safe premises, that individual can potentially be held liable. In order to hold the negligent party responsible for injuries suffered, you'll need to file an insurance claim or, in some cases, a slip and fall lawsuit if the insurance company denies the claim, or proves unreasonable in settlement discussions. Insurance claims are complex, and defenses are endless. Store owners and insurance companies may claim you had a pre-existing injury, try to downplay the severity of your new injuries, or place the blame on you. Due to these obstacles, it's always a good idea to team up with a slip and fall injury attorney. It's their job to collect evidence, build a strong case, and help you get the money you need to get your life back on track. Many lawyers will not handle cases of this type, but I've been prosecuting slip and fall cases for more than 20 years, so I'm familiar with the nuances. I value the trust inherent in the attorney client relationship, and it's my goal to help serious injury victims put their lives back together. I'm prepared to fight for you, and I'll never settle for less than you deserve. Contact me today to schedule your free case evaluation and analysis.
Evidence in A Slip and Fall Case
To prove liability in a slip and fall accident case, you must produce satisfactory evidence of each element of the claim. Some of these elements include the existence of the hazard, the liable party's knowledge of the hazard, and their failure to address it. You must also prove that these factors created the hazardous condition leading to your slip, trip and fall, causing you to suffer injuries and losses.
Evidence for a slip and fall claim may include:
Video footage: How did the injury occur? Surveillance cameras might've captured the area before, during, and after your fall, proving there were hazards that should've been cleared away. Witness testimony: If anyone saw your accident happen, their testimony can corroborate your story. They might've even called attention to the hazard before and known it posed a threat to others.
The facility's records: If someone else previously reported the hazardous condition that caused your accident, the manager or owner may have a written record of it. There may also be internal records of repairs or maintenance requests related to the dangerous condition.
Your bills and other paperwork: In order to prove the damages you've suffered as a result of the accident, you need to keep close track of your bills, your medical records, and more. If you've missed time from work, get a written statement from your employer and use old pay stubs to prove how much money you're missing out on.
Taken together, this evidence is vital for your personal injury claim. Call (410) 469-6175 for a free evaluation from an experienced local legal professional.
One last thing: Don't let time run out. Personal injury claims are all subject to a deadline called the statute of limitations. In Maryland, the statute of limitations for a slip and fall accident is three years. Certain exceptions may apply. For best results, file your claim as soon as possible.
Schedule Your Case Analysis Today
Additional Articles