I adamantly believe every injury victim should have access to diligent, effective representation in their quest to achieve fair compensation. I am also committed to providing that representation at a fair rate. Please feel free to contact me directly if you have any questions about my reduced fee program.
Many lawyers handle personal injury matters under what is known as a contingency fee arrangement. The "contingency" aspect means that something must occur for a fee to be earned by the attorney- specifically, a financial recovery. Usually, the lawyer will advance the costs of litigation, and, if there is a financial recovery, the lawyer will retain a percentage of that recovery as his or her fee. However, if there is no recovery obtained by the lawyer, there is no fee -and generally, no litigation costs- charged to the client. This allows the victim of negligence, who may be out of work, or disabled because of the accident, to hire an attorney to pursue the claim without having to pay a sizeable retainer or high hourly fees up-front.
---
"Under my Reduced Fee Program, your fee percentage is always limited."
Practices vary from lawyer to lawyer and jurisdiction to jurisdiction. In Maryland, a common contingency fee arrangement calls for the lawyer to retain 33.3 % of the amount recovered in the case as a fee, and, under some agreements, lawyers may retain 40% of the amount recovered as a fee if a lawsuit is filed, and the claim is litigated. Under my reduced fee program, attorney's fees are always limited to 30% on a presuit recovery, and 35% if the case goes to litigation.
---
What Is Your Reduced Attorney Fee Program For Maryland Personal Injury Cases?
Are There Advantages In Using The Reduced Attorney Fee Program for a Personal Injury Case?
How Does The Reduced Attorney Fee Program Save Me Money On My Personal Injury Case?
---
Now, five percent may not seem like a lot of money. But the benefit-and the additional money in your pocket- is very real. Let's look at the contingency fee contract offered by a firm under the common 33.3% – 40% fee arrangement. For example, and by way of illustration only, assume that there is a recovery in a fairly routine case after trial of $20,000 from a person found at fault for causing the accident. Under the common 33.3% – 40% contingency fee contract, the attorney's fee would be $8,000. Under my reduced fee plan, the fee would be limited to $7,000, leaving an extra $1,000 in the client's pocket.
Contingency fee agreements in civil cases have long been used and are common in the United States. Contingency fee percentages may be limited by statute in certain types of claims, and of course, those limits would always apply. You and your attorney should discuss preferred alternative fee arrangements, such as flat rates, or hourly billing. Often, however, injury victims are without the resources to hire a competent attorney to bring claims against large corporations and insurance companies with unlimited resources. The largest insurance companies in this county post profits in the tens of billions of dollars each and every year. Many times, a contingency fee arrangement is the only viable option in the face of those resources.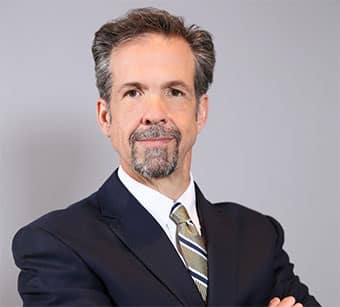 Client Review
"Eric Kirk was a great attorney to me. He settled my personal injury case in about 5 short months, and handled my complicated situation with professionalism and a great attitude. Eric handled everything with the insurance companies, and I didn't have to lift a finger. I am so grateful for the work Eric put in, and it won us my case! I would recommend Eric's firm to anyone in need of an awesome attorney. Thank you Eric!"
C. Delaney