A Veteran Maryland Auto Accident Personal Injury Lawyer who has Recovered Millions of Dollars for Those Injured as a Result of Negligence
I've handled hundreds of car accident cases where my clients have sustained serious personal injury, incurred substantial medical bills and lost wages, and were caused to suffer from pain and endure mental anguish. The process of recovering compensation for those injuries can be lengthy and frustrating for the injury victim. Legitimate questions and countless obstacles arise during the course of the claim, from negotiation to litigation, verdict, or settlement. I will guide you through that minefield.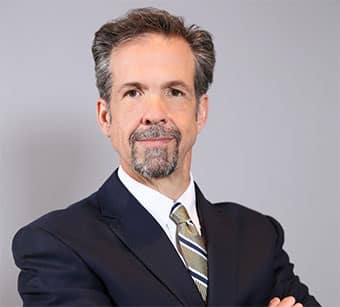 Client Review
"Eric Kirk was a great attorney to me. He settled my personal injury case in about 5 short months, and handled my complicated situation with professionalism and a great attitude. Eric handled everything with the insurance companies, and I didn't have to lift a finger. I am so grateful for the work Eric put in, and it won us my case! I would recommend Eric's firm to anyone in need of an awesome attorney. Thank you Eric!"
C. Delaney

Compensation
Maryland law provides that jurors are instructed to consider several factors in fashioning an appropriate award. Fully presenting and illustrating these components is a vital role of a personal injury attorney.
The nature and extent of the plaintiff's injuries and the length of the process of recuperation
The effect those injures have on the mental and physical condition of the plaintiff
Physical and psychological pain and anguish, past, present, and future
Disfigurement, scarring, and embarrassment
Medical expenses past, present, and future
Loss of earning-or earning potential- past, present, and future
What You Should Do After an Accident
Your actions immediately after a Maryland automobile accident are critical. An experienced attorney will have specific recommendations about steps you need to take to protect yourself and your rights. If you have been injured in a car accident, it's important to keep accurate records and fully document your loss and enlist the help of an experienced, thorough attorney.
First, notify the police and seek medical attention immediately after the car accident, even if you do not feel that you or family members are seriously injured. Let a doctor make that determination.
Next, take pictures of everything: the vehicles, the tags on the vehicles, other drivers, and of course, the accident scene.
After that, write down the names and contact information of any witnesses and note the presence of police, city, or commercial cameras.
I have decades of experience recovering compensation for accident victims. I know what it takes to get you the money you deserve. Contact me today to schedule your complimentary case analysis.