A Criminal Past Can Destroy Your Future.
I Can Help.
"How do I get this off my record?" is a common question. But unfortunately, with some exceptions, if you've been convicted, you can't, or you have to wait for a substantial time.
This surprises a lot of people, but the reality is, society wants to have a record of those convicted of crimes. However, if your case is dismissed, placed on a stet docket, or you received an acquittal or probation before judgment, then you may be eligible to have your record expunged.
What Convictions Can Be Expunged?
Maryland law now allows for the expungement of conviction of the following crimes, among others:
§ 3–203 of the Criminal Law Article [second-degree assault];
§ 5–601, § 5–618, § 5–619, § 5–620 of the Criminal Law Article [CDS and paraphernaliaExpungement Attorney Baltimore | Maryland Defense Lawyer | Eric T. Kirk – baltimore_premises_liability_lawyer related crimes];
§ 6–105 of the Criminal Law Article;
§ 7–104 of the Criminal Law Article [simple theft];
§ 8–103 of the Criminal Law Article [bad check];
§ 10–110 of the Criminal Law Article [some littering offenses];
§ 11–306(a) of the Criminal Law Article [prostitution];
§ 12–102 of the Criminal Law Article [betting and wagering];
Public urination
Begging
Open container
Passed out in a public park
Hopping a bus
Vagrancy or loitering
Record Expungement is a Process
If one of the first eight offenses above is an offense on your record, the procedure and applicable waiting time can be complex. If one of the last six in the above list is an offense on your record, it is eligible for expungement, and you may file a petition if at least three years have passed since the conviction or satisfactory completion of probation (whichever happens later) and, so long as since the date of conviction, you have not been convicted of any crime, other than a minor traffic violation, and are not currently a defendant in a pending trial.
There are exceptions to these general rules, about which a seasoned attorney can advise you. An experienced attorney may be able to get the timeframes shortened. If you need to know whether you can qualify for expungement or you're ready to start the process, I can take the necessary steps to clear your record.
Understanding the Role of a Baltimore, MD Expungement Lawyer
Often, individuals with a criminal history don't fully understand the impact their records may have on their lives. A criminal conviction can limit job opportunities, housing options, and even certain civil rights. Fortunately, Maryland law allows for the expungement of some criminal records, providing a fresh start for those who qualify. The process, however, can be complex and time-consuming. It requires a sound understanding of the law, which is why a skilled attorney is a crucial ally.
A Baltimore, MD expungement lawyer is a professional specializing in the process of expunging criminal records. They understand the law's nuances and can provide accurate information on which convictions are eligible for expungement, the process, and the potential implications of expungement on your life. This expertise, coupled with a commitment to representing your interests, ensures that your case is handled efficiently and effectively.
Furthermore, an experienced lawyer knows how to navigate the court system, handle necessary paperwork, and represent you before the judge. They can potentially speed up the process and improve your chances of successful expungement. This legal professional also appreciates the confidentiality and discretion needed during this process, ensuring your privacy is protected at all times.
Why You Should Seek Legal Representation
If you have a criminal record and are struggling with the consequences, you should consider seeking legal advice on the expungement process. A Baltimore expungement lawyer can guide you through the complex process, helping you understand whether you're eligible and how to proceed.
It's not advisable to navigate this process alone, given its intricacies and potential impact on your future. Having a legal expert by your side ensures that no steps are missed and that you have the best chance of a successful outcome. The difference between struggling with a criminal record and starting afresh could lie in the expertise of your legal representation.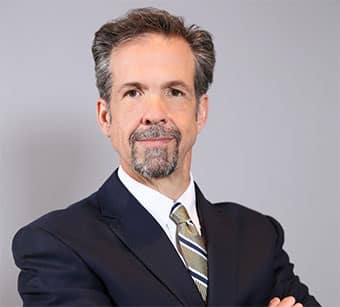 Why Trust Attorney Eric T. Kirk?
With a deep understanding of Maryland law and a commitment to his clients, Attorney Eric T. Kirk is well equipped to handle your expungement case. His expertise and dedicated service mean you'll be treated with the utmost respect and your case will be handled with diligence and proficiency.
Clearing your criminal record can pave the way for a brighter future, free from the limitations of past convictions. If you have been living under the shadow of a criminal record and wish to turn over a new leaf, do not hesitate to take action. Seek the guidance of an experienced Baltimore expungement lawyer to help you through the expungement process. We offer a complimentary consultation to discuss your case and explore your options. Don't let your past dictate your future, call us today and take the first step towards a fresh start.