A Maryland Stalking or Harassment Conviction Jeopardizes Your Career. A Professional and Tested Defense Attorney Can Help You Successfully Confront the Charge.
While neither stalking nor harassment is a felony, both are serious offenses that carry potential jail sentences. Any criminal conviction can have devastating economic consequences. Certain convictions carry a stigma that may be impossible to overcome.
How is Stalking Defined?
Maryland law defines stalking as repeatedly pursuing or approaching another person with the intention of putting that person in reasonable fear of:
Serious bodily injury
Any form of assault
Any type of sexual offense
Kidnapping or false imprisonment
Death
What constitutes doing something repeatedly is open to debate. It means at least more than once. The law requires a course of conduct to sustain a conviction. That course of conduct must be a demonstrated malicious pattern. One can't accidentally stalk someone. There are specific exceptions for legitimate business activity, or behavior, [where someone may come in contact with another] necessary to carry out a court's lawful order. Stalking is a misdemeanor offense that is punishable by a fine of up to $5,000 and a prison sentence of up to 5 years.
How is Harassment Defined?
The law defines harassment as following another individual in or around a public place or maliciously engaging in repeated behavior that seriously annoys or alarms another individual. There must be an intent to annoy, alarm, or harass, and the person has to continue his or her actions after being asked to stop. Harassment is a misdemeanor that carries a penalty of up to $500 and a jail sentence of up to 90 days.
The facts that form a harassment and stalking prosecution are often highly subjective. Frequently, the participants in these prosecutions are former paramours. I have handled hundreds of criminal prosecutions through the years, and I will tell you, if you are facing time behind bars, it is essential that you consult with a seasoned criminal defense attorney. Call me today for a complimentary discussion of your case and analysis of your defenses.
The Role of a Baltimore, MD Harassment Lawyer in Your Defense
Even with a clear understanding of the laws surrounding stalking and harassment, it's important to note that accusations and charges can come with nuances and complexities. This is where a Baltimore, MD harassment lawyer becomes crucial. This legal professional will have a keen understanding of the Maryland laws on stalking and harassment and a proven track record in handling such cases effectively.
There's more to a case than simply understanding the law and the offenses committed. Each case is unique, and an experienced Baltimore harassment lawyer will always take an individualized approach. They dive deep into the facts of the case, considering all factors from different angles. They aim to uncover inconsistencies and inaccuracies in the prosecution's evidence or presentation that can result in a favorable outcome for you.
The importance of a lawyer's role in harassment cases is undeniable. Accusations of harassment or stalking, regardless of the circumstances, can greatly tarnish your reputation and career prospects. A skilled attorney will work tirelessly to protect your rights, preserve your reputation, and mitigate any negative impact the charges may have on your life.
When To Seek Legal Representation
It's important to seek legal representation immediately upon being charged with harassment or stalking. The stakes are high, and you should never attempt to handle such a case without expert advice and guidance. If you're implicated in a harassment case, engage a Baltimore harassment lawyer as soon as possible. Doing so will give you the best chance at formulating a strong and strategic defense.
It's essential to have someone on your side who understands the seriousness of your situation and can advise you on the best way forward. Do not leave your fate to chance or in the hands of someone inexperienced. It's a decision that could have long-lasting implications, both legally and personally.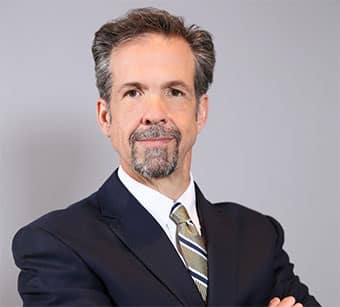 Why Choose Attorney Eric T. Kirk?
His robust knowledge of the law, expertise in the field, and commitment to each of his clients ensure that your case will receive the individual attention it requires. Whether you are wrongfully accused or looking for a way to reduce the severity of your charges, your case deserves nothing but the best legal representation.
A harassment conviction can pose severe threats to your career, freedom, and reputation. It's crucial that you take these charges seriously and act swiftly. If you or someone you know is facing charges of harassment or stalking, don't hesitate to reach out. Take advantage of our complimentary case evaluation to understand your options. We are committed to providing strong and effective defense strategies to our clients. Call us today to get started on your defense.