Facing a Maryland Assault Case? A Veteran Defense Attorney Can Successfully Confront That Charge.
If you have been charged with assault, you need a serious attorney who can prove defenses, challenge the evidence, present your side of the event, and fight to get you the outcome you deserve.
What is First Degree Assault?
First-degree assault is a felony charge. A person is guilty of assault in the first degree if he or she causes serious physical injury to another person. "Serious physical injury" includes any injury that:
Creates a substantial risk of death
Causes permanent disfigurement
Causes loss of functionality in any part of the body
Impairs the function of any part of the body
What is Second Degree Assault?
There are three ways a prosecutor can prove second-degree assault:
That a person offensively touched another without consent
That a person placed another in reasonable fear of being touched or harmed without consent
Or that the perpetrator attempted to offensively touch a person without consent
Bodily harm is not required. Second-degree assault is so easy to prove, it has become the darling of prosecutors and perhaps the most charged and over-charged crime in the state. A conviction carries a penalty of up to 10 years.
Frequently Asked Questions About Evidence And Proof In A Maryland Criminal Trial
There are a lot of people out there with assault convictions. These types of blemishes on a record can prevent you from getting a job or the housing you want. I've handled hundreds of criminal prosecutions throughout the years. Getting in front of a situation and then managing that situation properly can make all the difference. That difference can have lifelong consequences.
What Is Reckless Endangerment?
What Is The Difference Between First And Second Degree Assault?
Let me put my experience to work on your defense. Call me today to arrange for a free analysis of the charges you face.
Understanding Your Assault Charges
Understanding the complexities of assault charges in Maryland necessitates the expertise of a seasoned Baltimore, MD assault lawyer. The legal terminology and procedures involved can often seem overwhelming to someone without extensive knowledge of criminal law. Navigating through the process while dealing with the anxiety of the potential outcomes could be a daunting task.
An attorney can bring clarity to your situation, helping you comprehend the severity of the charges you face. In cases of assault, the minute details of the incident play a crucial role in determining the outcome. A trained eye can identify the elements in your case that could contribute to your defense and help present them effectively before the court.
The Role of an Assault Lawyer
The role of a Baltimore assault lawyer goes beyond merely providing legal advice. They stand by your side during this trying time, offering support and guidance. They delve into the specifics of your case, assessing the credibility of the evidence and the legality of the procedures employed during your arrest. The goal is not just to represent you in court, but to ensure that your rights are protected throughout the legal proceedings.
Every assault case is unique and presents its own set of challenges. An experienced lawyer knows the ins and outs of the Maryland legal system and can adapt their approach to best suit your situation. They work diligently to contest the prosecution's evidence, cross-examine their witnesses, and present your side of the story compellingly.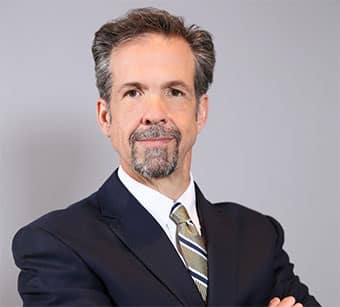 A Reliable Legal Partner
When it comes to your defense, you deserve nothing but the best. Attorney Eric T. Kirk, a well-respected attorney, is known for his relentless pursuit of justice and commitment to his clients' cause. With an extensive background in handling assault cases, he is equipped with the knowledge and skills necessary to fight for your rights and protect your future.
A good lawyer does not just build your defense; they work on building trust. Attorney Eric T. Kirk values this client-attorney relationship and offers a level of personal attention that is often lacking in larger law firms. He believes that every client deserves to be heard, understood, and represented effectively.
Facing an assault charge can be stressful, but you do not have to face it alone. Enlisting the help of a capable Baltimore assault lawyer can significantly alter the course of your case. Let us handle your legal worries while you focus on moving forward. Your future and freedom are too important to be left to chance.
If you or a loved one has been charged with assault, reach out to us today for a confidential, no-obligation consultation. We are ready to listen, guide, and defend. Contact us today, because when it comes to your defense, every second counts. Let us help you reclaim control over your life.