A Hardened Maryland Drug/CDS Defense Attorney Can Help You Challenge Narcotics Charges
The compounds commonly referred to as "drugs" are defined and formally referred to under Maryland law as controlled dangerous substances [CDS]. As your defense attorney, I guarantee that narcotics found in violation of your rights cannot be used as evidence against you.
Know the Common Drug and CDS Charges
The defense of drug and CDS crimes often involved somewhat sophisticated legal, constitutional, and factual defenses. A skilled criminal defense attorney can assist you in fully exploring, researching, documenting, and ultimately presenting defenses that might mean the difference between jail and freedom, between guilt or innocence, and between consequence or acquittal.. Drug-related offenses typically fall within several general categories, including:
Possession
Manufacturing
Distribution
To be sure, there are many other ways to violate Maryland's drug laws, but the above represent the most commonly charged offenses.
What is the Status of Marijuana Under Maryland Law?
Marijuana occupies a somewhat unique status under Maryland law. The possession of fewer than 10 grams of marijuana is no longer considered a criminal offense but rather a civil infraction, with a civil penalty. Moreover, Maryland law provides that the possession of marijuana in circumstances where it can be argued that there is a medical reason for use, i.e. "medical marijuana/cannabis" may be subject to different treatment.
I offer a free, personal, and confidential conference and strategy session to all prospective clients. If you have been accused of a crime involving drugs, nothing is more important than your prompt action to safeguard your freedom. You need to speak to an experienced criminal defense attorney near you. Contact me today at (410) 591-2835, or simply complete the online form at the bottom of the page.
Understanding the Role of a CDS Crimes Lawyer
Dealing with charges related to controlled dangerous substances (CDS) can be a frightening and confusing experience. These charges often come with serious potential penalties, including fines, probation, and imprisonment. Understanding the law and its implications is crucial in such cases. This is where an attorney becomes an indispensable asset.
A Baltimore, MD CDS crimes lawyer is a specialized legal professional well-versed in Maryland's drug laws. They have extensive experience handling cases related to the possession, distribution, manufacturing, and intent to distribute various controlled dangerous substances. Their in-depth knowledge of the law, coupled with their courtroom experience, ensures that your case will be handled with the utmost competence and efficiency.
A lawyer can help dissect the prosecution's evidence, evaluate the legality of the search and seizure procedures, and challenge any constitutional rights violations. They aim to craft a defense strategy tailored to your specific circumstances and work tirelessly to protect your rights and fight for a favorable outcome.
The Critical Need for An Attorney
When you're facing charges related to controlled dangerous substances, the gravity of the situation cannot be overstated. These charges can have far-reaching consequences on your personal and professional life. A conviction can result in a permanent criminal record, impacting your employment prospects, housing opportunities, and even relationships. This is why the services of an attorney are invaluable.
A Baltimore CDS crimes lawyer can guide you through the often confusing legal process, ensuring you understand the charges against you and the possible outcomes. They will ensure your rights are protected throughout the legal proceedings, represent you in court, negotiate plea deals if appropriate, and tirelessly advocate on your behalf.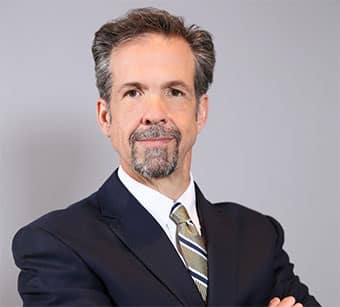 Experienced Legal Representation
Attorney Eric T. Kirk has a proven track record in successfully handling CDS crimes cases. His expertise and dedication to his clients ensure that you receive the best possible legal representation. He understands the devastating implications a CDS crimes charge can have on your life and is committed to fighting for the best possible outcome for you.
Facing a CDS crime charge can be a daunting experience. But with a dedicated and experienced Baltimore CDS crimes lawyer by your side, you have a fighting chance. Don't let a momentary lapse in judgment or a false accusation ruin your life. Take control of your situation and protect your future. If you or someone you know is facing CDS crimes charges, don't hesitate to reach out. Contact us today for a complimentary, confidential consultation to discuss your case and understand your legal options. Your future is at stake, and you deserve the best defense possible. Call us today and let us help you navigate through this challenging time.